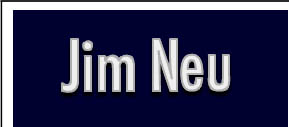 Alone Together, 2005
Dixon Place, NYC
Three plays about eccentric strangers having oddly eloquent encounters.
Cast of "Alone Together" -- (behind) Jim Neu, Black-Eyed Susan, Mary Shultz, Little Annie. (foreground) Bill Rice, director Keith McDermott.
Susan
is this station one of your favorites?
Mary
well, it has a couple of attractions
the mosaic signs from the late-60s have been very well-maintained
and two lines stop here, so people think Iím waiting for the other one
Susan
how long do you do this?
Mary
how long is a mood?
itís never quite the same
tonight I knew right where I was going
other times I just pick a direction and see whatís out there
Susan
subway pleasure trips
Bill Rice and Jim Neu. This was Bill Rice's last play.
Mary
traditional entertainment was ruining my life
itís wonderful what they can do now, but excruciating
the graphic breakthroughs were beyond anything I ever thought Iíd have to see
I was accumulating memories I didnít deserve
I needed to rethink my leisure options
I always enjoyed travel
and I didnít feel like waiting for my vacation