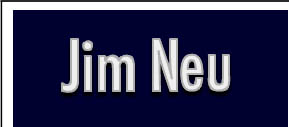 THE BIG LIP AND OTHER BACKTALK, 2000
Dixon Place, NYC
Noir lives in an evening of shadowy dialogue and music with attitude. Two actors talk their way through a series of dangerous situations, accompanied by Harry Mann on reeds and keyboards. Their encounters include THE BIG LIP, a one-act update of nick and Nora Charles, and a few songs with lyrics that seem to mean more than they say.
Joe
all right, all right
we know each other in Vienna
Simone
this is Zurich
Joe
weíre not the same people in Zurich
Simone
why not?
Joe
why not?
Simone
why canít we just be the same people
what were our names again?
Joe
we canít be the same people
they didnít go to Zurich
Simone
so weíre both other people
letís be strangers
Joe
Iím not sure that wouldnít violate previous behavior in Zurich
Simone
I know what anybody watching would think we are
Joe
what?
Simone
spies