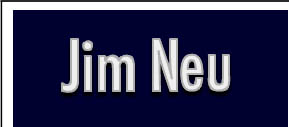 CURRENT EVENTS
"THE FLOATONES" REVIVED MAY 1-10, 2015 AT LA MAMA
"Very nearly unclassifiable and utterly delightful, "The Floatones," Jim Neu's fantastical, irrational Zen koan of a musical, returns to La MaMa about 20 years after its premiere there." (Alexis Soloski, New York Times) READ THE ORIGINAL IN NYTIMES.COM
THE FLOATONES 2015-- From far left, Larissa Velez-Jackson, Greg Zuccolo, Jess Barbagallo and Joshua William Gelb at La MaMa. Photo by Rosalie Baijer.
LA MAMA PRESENTS "THE FLOATONES" BY JIM NEU
ON THE 20th ANNIVERSARY OF ITS DEBUT

Keith McDermott and Catherine Galasso co-direct the first production of a Jim Neu play since his death in 2010.
May 1 to 10, 2015
La MaMa E.T.C. (The Club), 74A East Fourth Street
Fridays and Saturday at 10:00 PM, Sundays at 6:00 PM
$18 gen. Adm., $13 seniors and students
Ten $10 tickets will be available to every performance on a first-come, first-served basis.
Box office (646) 430-5374, www.lamama.org
BUY TICKETS
more info
* * * * * * * *
Jim Neu died July 19, 2010 of lung cancer. Read his obituary in The New York Times.
To add your own photographs or comments go to Jim Neu's Memorial Website at: http://memorialwebsites.legacy.com/jimneu

- - -
White Lotus Lagoon from "La Vie Noir" is now on You Tube. It can be found by going to the link here or by searching for White Lotus Lagoon on You Tube.
- - -
Jim Neu can also be seen on YouTube, dueting with the great Little Annie in her most recent Christmas show at Mo Pitkins. They sing "Baby It's Cold Outside."