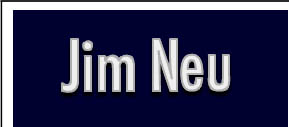 THE FLOATONES, 1995
La MaMa, NYC
Postcard
Four rather strange characters meet at their encounter group and decide the best way to get better is through show business. They form a vocal quartet on the cutting edge of a new fusion between entertainment and self-help. Their night club act shares their group insights in speech and song, interweaving their individual stories, creating a post-Chorus Line.
Mary/Bill/Jim/Keith
we've talked among each other
to find a way to convey
if there's anything you need to hear
it won't be anything we say
Mary
you've already got plenty to know
Bill
and more than enough to face
Jim
if you're looking for knowing more
Keith
look for another place
Mary/Bill/Jim/Keith
we're past reason
we're post plot
we're connection-free
we're content-not
Jim
we're getting over our meaning dependency
and sharing it with you
From the production: Bill Rice, Keith Macdermott, Jim Neu and Mary Shultz
"THE FLOATONES" REVIVED MAY 1-10, 2015 AT LA MAMA
"Very nearly unclassifiable and utterly delightful, "The Floatones," Jim Neu's fantastical, irrational Zen koan of a musical, returns to La MaMa about 20 years after its premiere there." (Alexis Soloski, New York Times) READ THE ORIGINAL IN NYTIMES.COM
THE FLOATONES 2015-- From far left, Larissa Velez-Jackson, Greg Zuccolo, Jess Barbagallo and Joshua William Gelb at La MaMa. Photo by Rosalie Baijer.