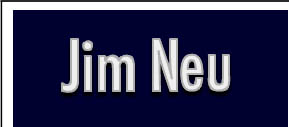 Postcard image for "An Evening With Jesse James"
AN EVENING WITH JESSE JAMES, 1988
PS 122, Miranda Theater Co., NYC
A micro and macro view of Americaís most enduring outlaw. Scenes of the James family at home alternate with a narrator describing the ups and downs of Jesseís public career.
Zerelda M
Ö.Iím not as easy around other people any more
is that love?
Zerelda S
I think you two were made for each other
New York Native had a cover story.
Zerelda M
heavy praise Mother James
Iím sure you donít say that lightly
Zerelda S
he needs the kind of woman who understands the kind of man who lives the kind of life a man like him lives
Zerelda M
he has a serious feeling for who a man like him is
Zerelda S
blessed is him who can sit back and cast his eyes upon what he hath wrought
my boys hath wrought plenty
". . . exerts the wily charm of a snake-oil salesman to persuade us that America's most beloved bandit was also the country's first self-made celebrity-rogue." -- New York Post
". . . highly intellegent and entertaining . . . sharp and perceptive" -- New York Native