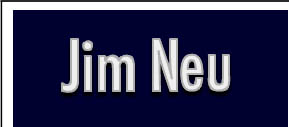 LA VIE NOIR, 2007
La MaMa, NYC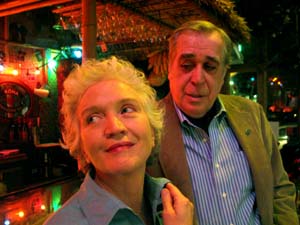 Mary Shultz and Jim Neu in Tiki Bar, NYC. Photo by Jonathan Slaff.
A small cross-section of America gathers in a high-rise nightclub during the worst storm of the year. When lightning strikes, their friendly film noir threatens to turn into a disaster movie.
Cody
does this seem like itís actually happening to you?
Cora
whatís another possibility?
Cody
for me, we have a cinematic quality
Cora
are we in it or at it?
Cody
the eternal question