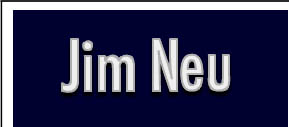 "The Wrong Mistake" postcard -- Roberta Levine, Bill Rice, Jim Neu. Photo by Suzanne Opton.
La MaMa, NYC
Bill, an average guy, steps into a bar for a drink, only to find he has entered a hotbed of surrealism. Intrigue, songs and a plot that seems to be about him makes Bill wish he'd stayed home.
Riff
do we know each other already, or is it just the way I feel?
Jim
do you ever wonder if you're interrupting something?
Riff
who's your friend?
Bill
we're talking, but we never met
Harry Mann, Neal Kirkwood, Roger Babb, Bill Rice, David Nunmaker, Deborhah Auer, Sue Sheehy , Roberta Levine, Terry O'Reilly, Jim Neu, Chares Allcroft, Sk Dunn, Terry Robinson.
Jim
you broke our flow
Riff
are you always this linear, man?
Bill
I don't know if I felt "our flow"
Jim
we were about to get to what you needed to hear
Riff
sounds like you were flowing alone, man
". . . Strangely compelling . . . a clearly defined theatrical target pelted by delightfully staged tomatoes." -- Village Voice