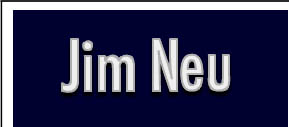 CONTACT
You can contact Jim Neu's wife, Carol Mullins, at:
161 President St., Brooklyn, NY 11231
718-852-5578
mugmull "at" gmail "dot" com (address disguised to confound the spammers)
* * * * *
Jim Neu died July 19, 2010 of lung cancer. Read his obituary in The New York Times.
To add your own photographs or comments go to Jim Neu's Memorial Website at: http://memorialwebsites.legacy.com/jimneu

For upcoming tributes, please visit: CURRENT & UPCOMING.
* * * * *
Website designed by Jonathan Slaff
js "at" jsnyc "dot" com